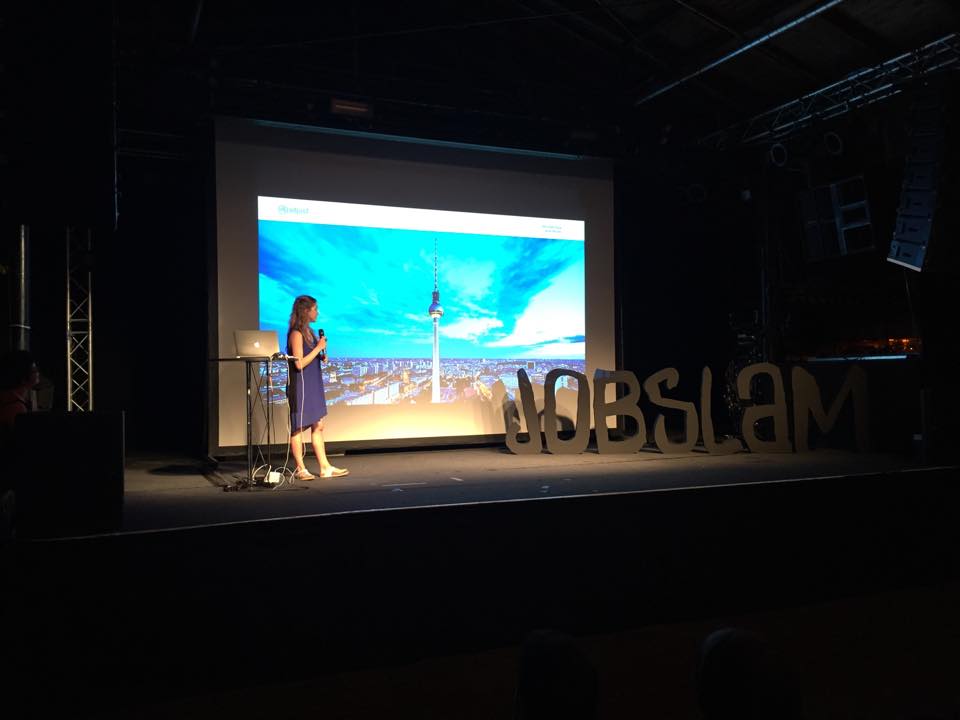 JobSlam – for global talents
JobSlam gives successful migrants a stage to tell the audience their career success story. Up to 200 students and graduates will lern from short and lively presentations to build their own career. In the current public debate about the integration of refugees, we want to provide success stories to the forefront and give companies a platform to present the subject of diversity as a great opportunity with this format.
In addition JobSlam provides insights into individual careers of professionals with immigrant backgrounds. Career coachings, application photos and a CV check are also services of JobSlam. For more information visit the JobSlam page.